All4feet | All4hooves – Milk Buyers
We help you focus on animal welfare
"Milk yield loss can start up to four months before being diagnosed clinically and can result in 550 litres of milk loss over a lactation. " - Department of Agriculture.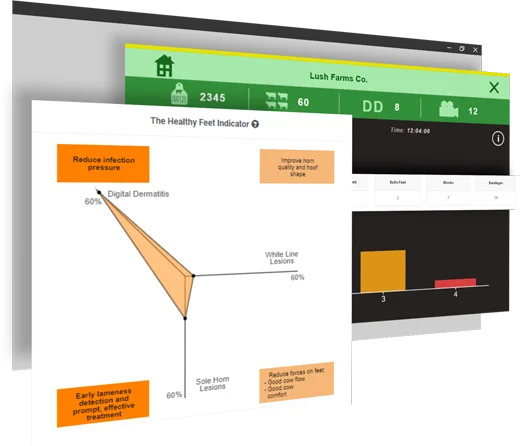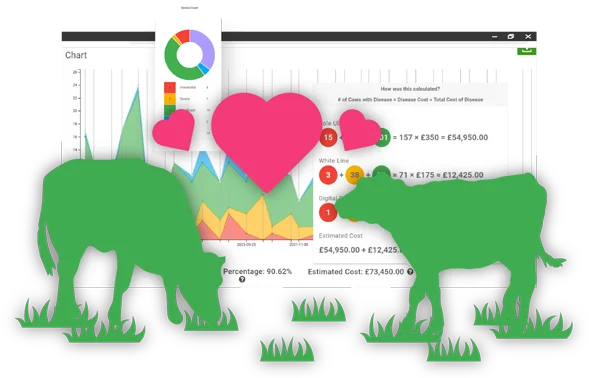 Animal welfare is the core of what we do.
We aim to eradicate lameness and keep your cows happy and healthy, giving you the best quality milk available.
Compare reports with other vets, trimmers and herd managers.
Our focus is to eradicate lameness so we do our best to keep integrating with other systems to help analyse bovine's data to promote healthy cows.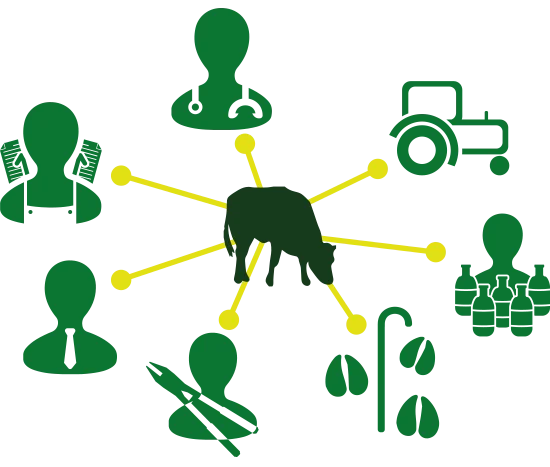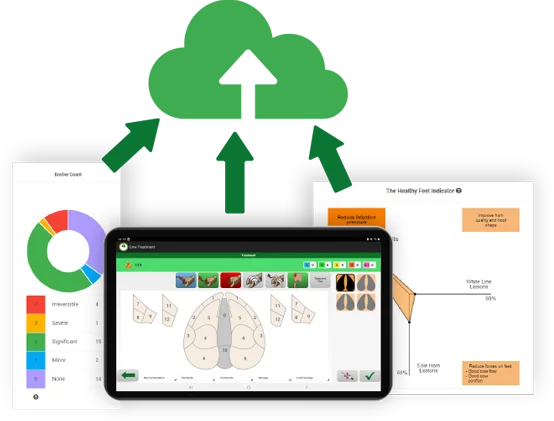 We are green and carbon friendly.
Being environmentally cautious we aim to help you reduce your carbon footprint by eliminating the need for paper, we keep all our work online for you to access 24/7
Top Cloud Manager Features
Just a few benefits of our cloud manager
Security packages for everyone
Available data integration for the following companies: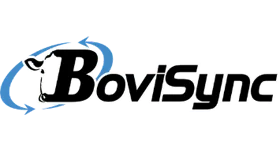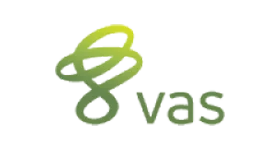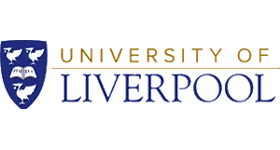 university-liverpool-logo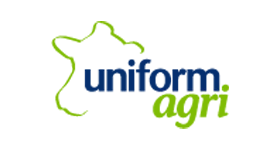 Per device billed annually
"I use All4Dairy because vets and nutritionists can look at reports as soon as I've been on farm. They get to know what's going on in farm without actually being there. I also love having 3 months data on the tablet so I can look back at the cow's history."


"All4Dairy has allowed to take my trimming business to the next level. The ability to data share via the cloud has revolutionized the team approach by making trimming data more accessible to our Canadian producers, vets, nutritionist's and trimmers. Introducing the All4Dairy program to my operation has streamlined my business management for both myself and my customers bringing my company to a higher standard of professionalism."


"Starting off as a small business we didn't realise how fast we'd grow. The All4Dairy program allows us to stay professional and paper free. Before having the All4Dairy program, large amounts of time were spent analysing data but now the program instantly works out the day to day data for each individual farm. The farmers are then able to choose who they want to access the data, including their vets and nutritionist. The program allows them to easily access their data, no matter where they are or what time of day it is."


We help you better focus on trimming